Urge Congress to Support Medicare Coverage for Custom Breast Prosthesis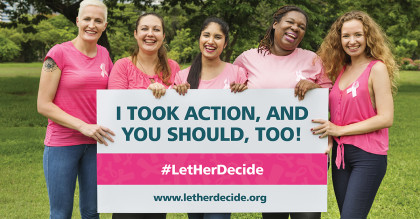 Women deserve to have all options available to help with the recovery process following mastectomy. Options include reconstructive surgery, to go flat, off-the-shelf prosthesis or custom breast prosthesis. Breast Cancer Patient Equity Act will allow custom breast prosthesis as an eligible benefit under Medicare. Many third-party payers follow Medicare guidelines.
Members of Congress need to hear from constituents to know this issue is important in their district.
S. 562 has been introduced by Senator Tammy Duckworth (D-IL) and Senator Lisa Murkowski (R-AK) and H.R. 1370 has been introduced by Congresswoman Judy Chu (D-CA) and Congresswoman Jackie Walorski (R-IN).
Taking action is easy! Enter your home zip code below to get started. An email has already been drafted asking for support. All you need to do is enter your information and send the message.
First, Enter Your Zip Code