Urge Congress to Support H.R. 4229 - Protecting Access to Home Oxygen & Medical Equipment Act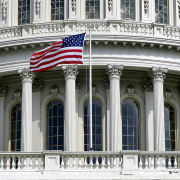 Legislation has been introduced to provide substantial relief to struggling suppliers and to reduce patient access issues to medical equipment. This legislation would return non-CBA rates back to January 1, 2016 levels from January 1, 2017 until December 31, 2018, a retroactive two year extension. Additionally, this would remove the artificial "double dip" for oxygen which is lowering reimbursements by an additional 10-14 percent. The bill is being spearheaded in the House of Representatives by Reps. McMorris Rodgers and Dave Loebsack (D-Iowa). We need your member of Congress to be on this legislation as a cosponsor! Contact them today!
Send a message to your member of Congress, or call them using our precomposed call script! Let us know how your call went by using the reporting tool to after selecting your member of Congress!